Where Woodcarving Comes Alive: One-on-one Tour of Inami with a Local Guide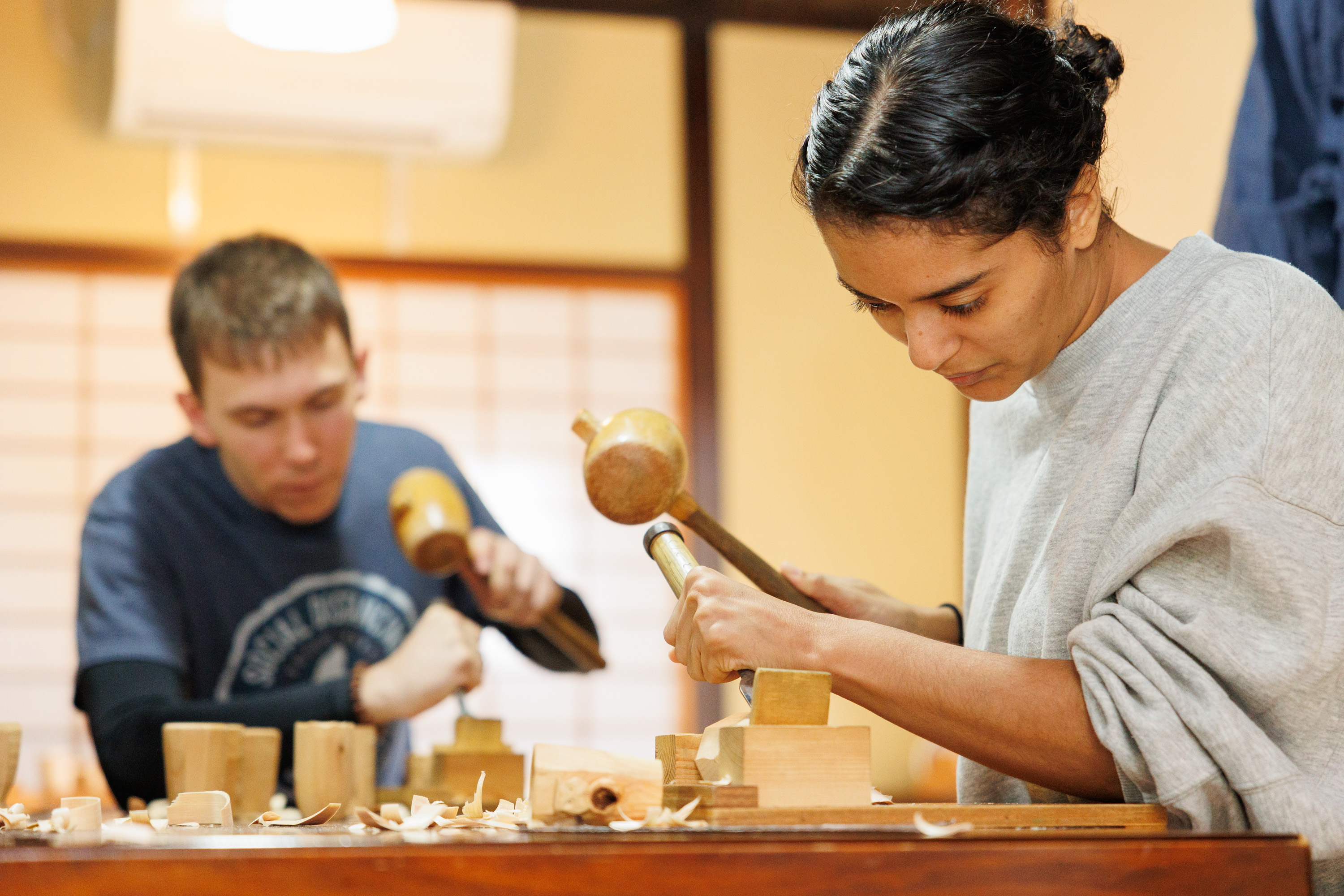 Gain a deeper appreciation for the beauty of Japanese tradition as you journey through Inami, a town that's practically a museum of wood sculptures. You'll visit historic Zuisenji Temple and stop by a carver's studio. You'll carve your own wooden sake cup with real tools under the guidance of a master—an experience like no other. You'll savor a fine Japanese lunch in a traditional home and tour the earthen brewhouse of the Wakakoma Sake Brewery, where you'll have a chance to sample local sake in the wooden cup you created. With an English-speaking guide-interpreter to accompany you every step of the way, you can enjoy your journey with peace of mind. Inquire about an experience today.
JPY 15,000 per person (tax included)

Daily

2–6 people (minimum 2 people)

3days 2nights Nanto bike Tour "Experience the traditional culture of Gokayama through e-bike cycling and staying in a World Heritage Village"【temporarily unavailable】
A three-day, two-night tour to experience Gokayama's traditional culture, local cuisine, and hot springs. Cycle through the forest roads of Gokayama and stay at a guest house in the World Heritage Site of Ainokura Gassho-Zukuri Village. Enjoy folk songs in a room with a sunken hearth.Discover the hidden charms of Gokayama by cycling on paths that cannot be reached by public transportation.
JPY 75,000 per person (tax included)

1 May - 31 October

2-6 people (minimum: 2 people)

Nanto Bike Tour "Embark on an e-bike ride around the World Heritage sites GOKAYAMA"【temporarily unavailable】
This is a forest path cycling tour of the Gokayama area that includes a stroll through the World Heritage Site of Ainokura Gassho-Zukuri Village.We will take you to spectacular spots that cannot be reachedby public transportation, but only by bicycle.With electric bicycles, even beginners and those who are not confident in their fitness can enjoy cycling while taking their time to enjoy the scenery.
JPY 7,500 per person (tax included)

May - October

2-6 people (minimum: 2 people)