Wearing Kimono in Inami and on the Shogawa River Course
[Depart for a day trip from Kanazawa Station]
This is a half-day trip where you can wear a kimono while ① riding the Shogawa Cruise boat to view the seasonally changing, beautiful nature of the river valley; ② walking the streets of Inami, Japan's foremost woodcarving town with 600 years of history; and ③ eating delicious Japanese food. Come and get your fill of Inami while having a one-of-a-kind, photogenic experience wearing a kimono!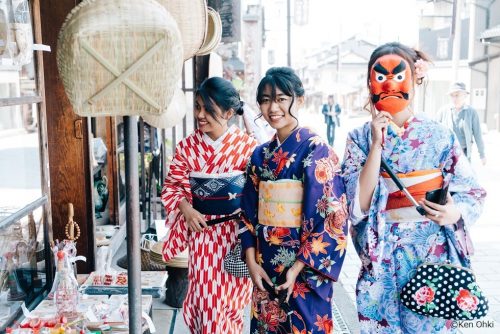 ---
8:20 AM Kanazawa Station
 ▼Nanto-Kanazawa Bus
9:39 AM Kotsu-hiroba Bus Stop (Inami)
 ▼
Trying on Japanese Kimono (10:00 AM to 3:30 PM)
  1. Get dressed in your rental kimono with the help of an expert beautician.
  2. Take a cruise on the Shogawa River.
  3. Walk the streets of Inami.
  4. Eat delicious Japanese food.
  5. Change back in your regular clothes.
 Click Here For More Info!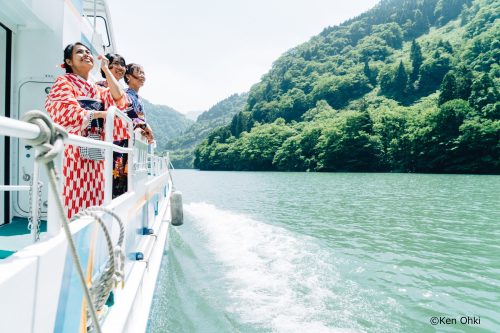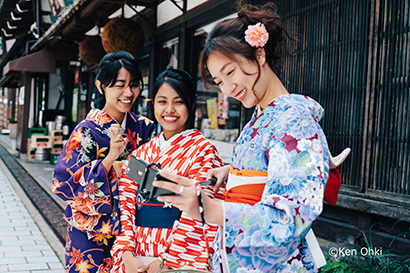 ▼
4:12 PM Kotsu-hiroba Bus Stop (Inami)
 ▼Nanto-Kanazawa Bus
5:35 PM Kanazawa Station