If you have ever thought
"I want to spend a day in Nanto doing and seeing the
things that I'm personally most interested in,"
then you should try our first-rate tour guide service!
Try traveling in Nanto City accompanied by a highly knowledgeable tour guide interpreter so that
you can go where you want and do what you want!
It is super easy and convenient! Say goodbye to all the difficult planning and research that goes into traveling and enjoy a comfortable, reassuring travel experience personalized just for you!
You can Email us to inquire about a tour via our website.
Licensed Guide Interpreters
Inquiries about regional tour guide interpreters must be made through the Nanto City Tourism Association's website.
Process: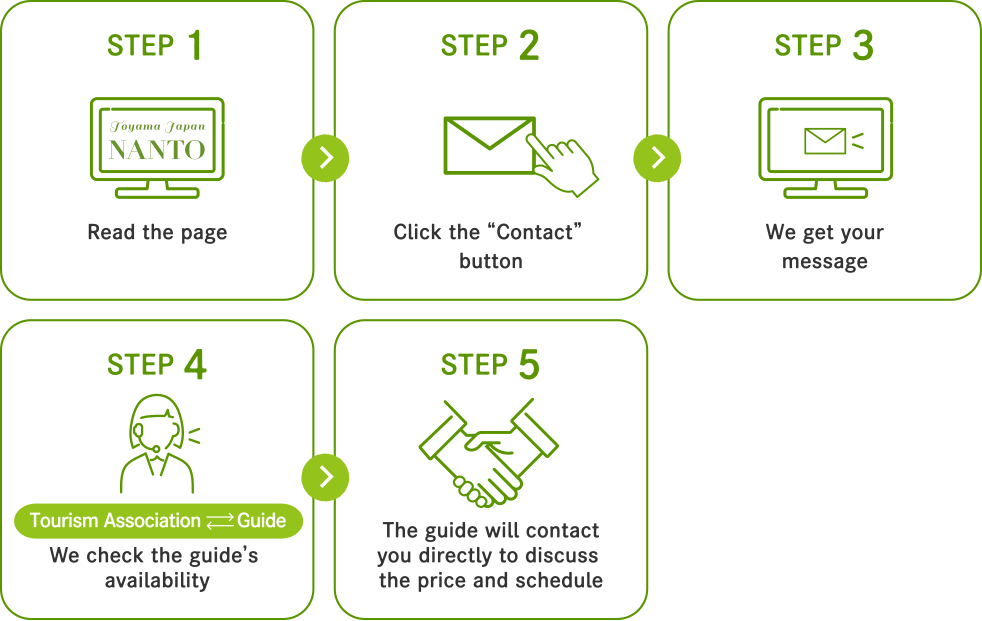 We will respond to inquiries and requests in the order they are received.
・We do not accept requests for a specific guide.
・After checking the guide's availability, we will provide them with the customer's contact information.
・Specific discussions about the price, time, and duration of the tour should be held between the guide and the customer.
Licensed Interpreter-guide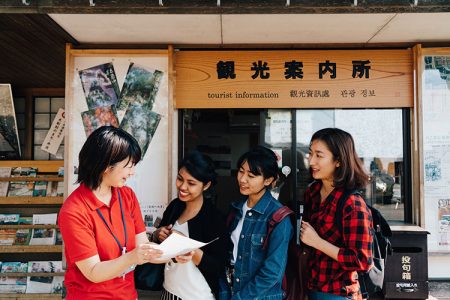 Nakadai Miyako
License Type:
Toyama Prefecture Licensed Guide Interpreter
Regions:
Nanto and all of Toyama Prefecture
Specialties:
Local culture, traditional crafts, and food
Hello, I'm Miyako, a licensed English guide interpreter of Toyama Prefecture. I have worked in tourism for many years and traveled abroad many times.
I eventually ended up in Toyama and fell in love with the region. My town, Nanto, and its surroundings have so much to offer, such as nature, crafts, food, sake, and more! I would love to show you the best places that are off the beaten path, connect you with locals, and give you an authentic experience of the way of life here in the countryside.
---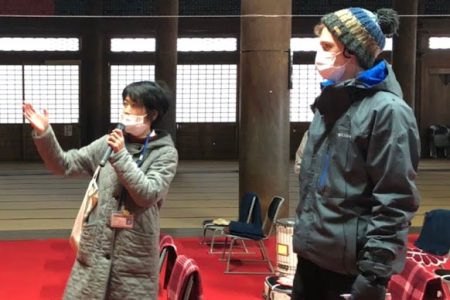 Shinojima Yukino
License Type:
Toyama Prefecture Licensed Guide Interpreter
Region:
Nanto City, especially the town of Inami
Hello, thank you for considering a trip to Nanto! I'm Yukino!
I love to talk about the culture of rural Japan. The lifestyle in Nanto is quite different from Tokyo and other large cities. We plant rice in spring, hold traditional festivals in autumn and summer, and it snows a lot in winter. I would like to take you to places that tourists do not usually go to by themselves and introduce you to real traditional Japanese culture.
---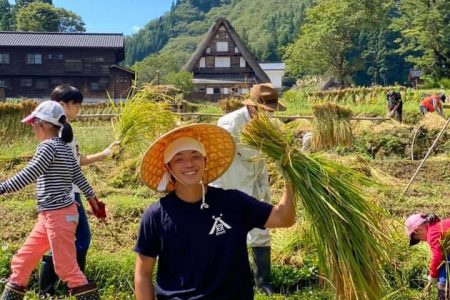 Nakashima Hitoshi
License Type:
Toyama Prefecture Licensed Guide Interpreter
Region:
Nanto City, Ainokura (The World Heritage Site)
Hello! I am a resident of the Ainokura Gassho-style Village, which is designated as a world heritage site.
There are many charming sights in Ainokura that can only be found here, and I would like to show you them.
I'm looking forward to showing you around Ainokura!